Congratulations! You are on the path to getting professional help from an accountant. If you are working with me, Cathy Iconis, I promise it will be great! I know it might be scary to hand off your books (financial world) to someone, but I'm here for you and will take good care of you.
Our first step is to invite me as an accountant user to your QuickBooks Online account.
Invite Your Accountant to QuickBooks Online
1. Go to the Gear icon on the top right of the screen in QuickBooks Online.

2. Click on Manage Users under Your Company.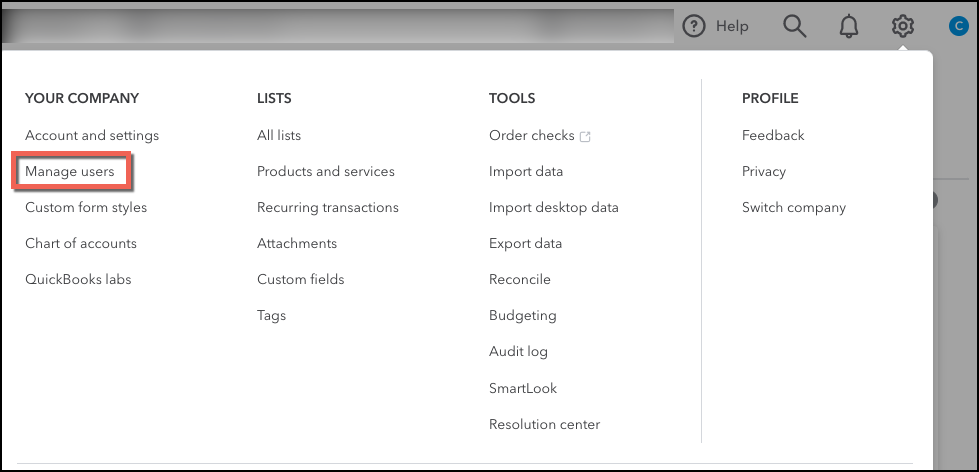 3. Click Accounting Firms.

4. Click Invite.

5. Enter your accountant's information.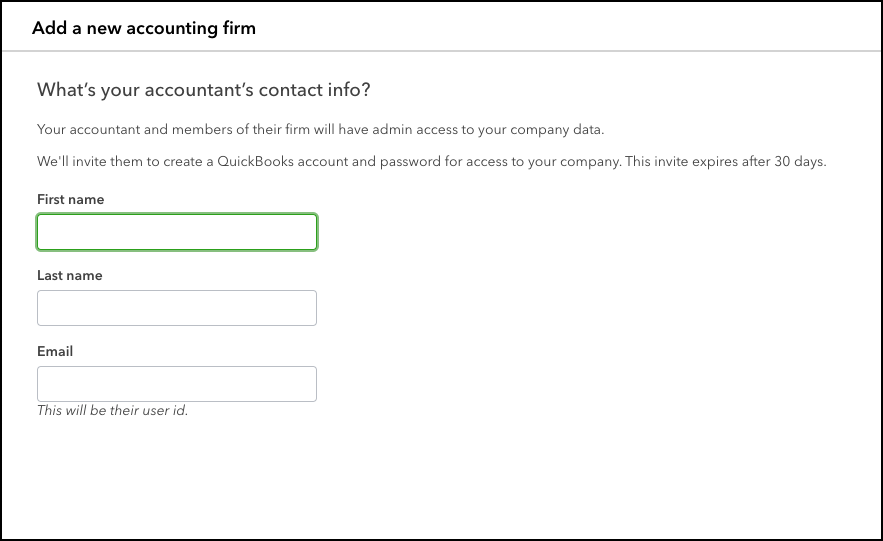 6. Click Save. Note – You might get a box to enter a text verification code. Do that and click Continue.
7. You're done! Your accountant will get an email with the invitation and go from there.
What is an accountant user?
Excellent question! As an accountant user, I have access to specialized tools that will help me review and update your books. These tools were built specifically with accountants and bookkeepers in mind. QuickBooks has worked with thousands of accountants to know what tools and features we need to ensure we can easily and effectively work on your books. But, in the wrong hands, some of these tools can make a HUGE mess. So, long story short, accountant users get access to special tools to make our jobs easier so we can better support our clients.
How many accountant users can I have in QuickBooks Online?
Each QuickBooks Online account can have 2 accountant users. But, that doesn't mean only 2 accountants can have access to your books. Each accountant user has the ability to build a team under their own profile. And, as the accounting firm administrator, I can select which people on my team have access to your QuickBooks Online account. If you ever have a question of who has access to your account, just ask your accountant. You might not be able to see each staff member that has accessed your file from the Audit Log because QuickBooks usually will only display the firm name and not the individual employees.
Have any questions? Pop them in the comment section below and I'll see how I can help.
If you'd like to learn more about how I can help you with your QuickBooks Online account, send me a message here.