I've been doing some research on what it looks like when a new small business owner sets up a QuickBooks Online subscription. It's hard to get past all the add-ons they are trying to push. And, if you don't know any better, your monthly bill for QuickBooks is going to skyrocket.
I was surprised to see that Time Entry is one of these features where an unsuspecting user can end up paying for something they don't really need.
Did you know that you have FREE time entry in your QuickBooks Online subscription?
First off, free time entry is available for Essentials, Plus, and Advanced QuickBooks Online subscriptions. If you have any of these plans, you have FREE unlimited time entry users. These do NOT count toward your regular user limit, since these users will only have access to enter their time.
The free time entry in QuickBooks Online is pretty basic but can cover the needs of the majority of users out there.
Setup Your FREE Time Entry in QuickBooks Online
When you first go to the Time page in QuickBooks Online, you'll see a screen to add on a paid subscription for time entry. I'll show you how to get around that.
Here are 2 ways to get to this screen:
On the left navigation bar > click "Payroll" > click "Time"
On the left navigation bar > click "Get paid & pay" > click "Time"
This is what that main screen looks like.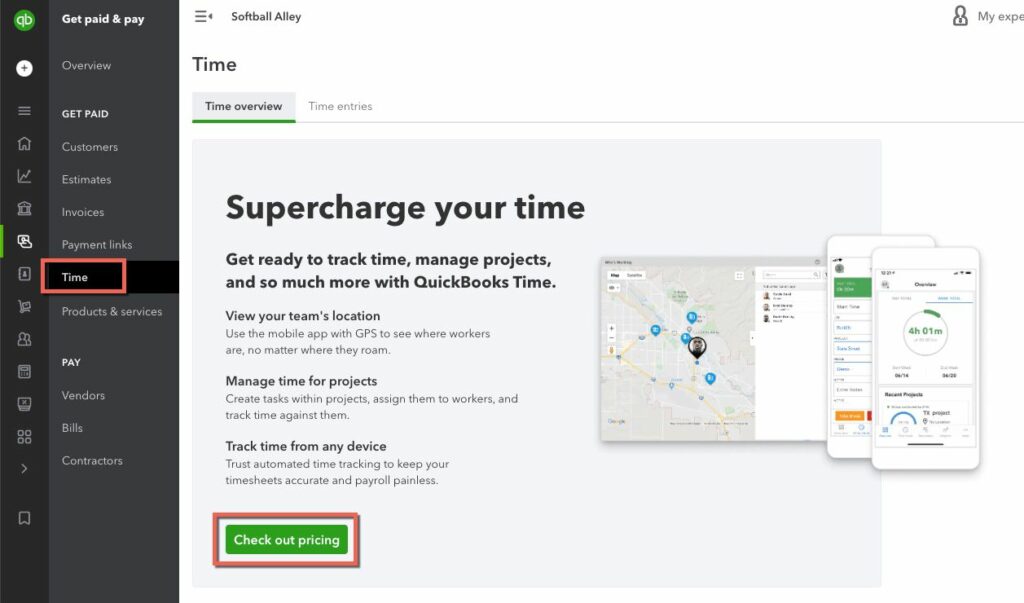 From here, you are going to go against all of your normal senses and click "Check out pricing". You'll be directed to a screen to show you all the fancy PAID time entry options.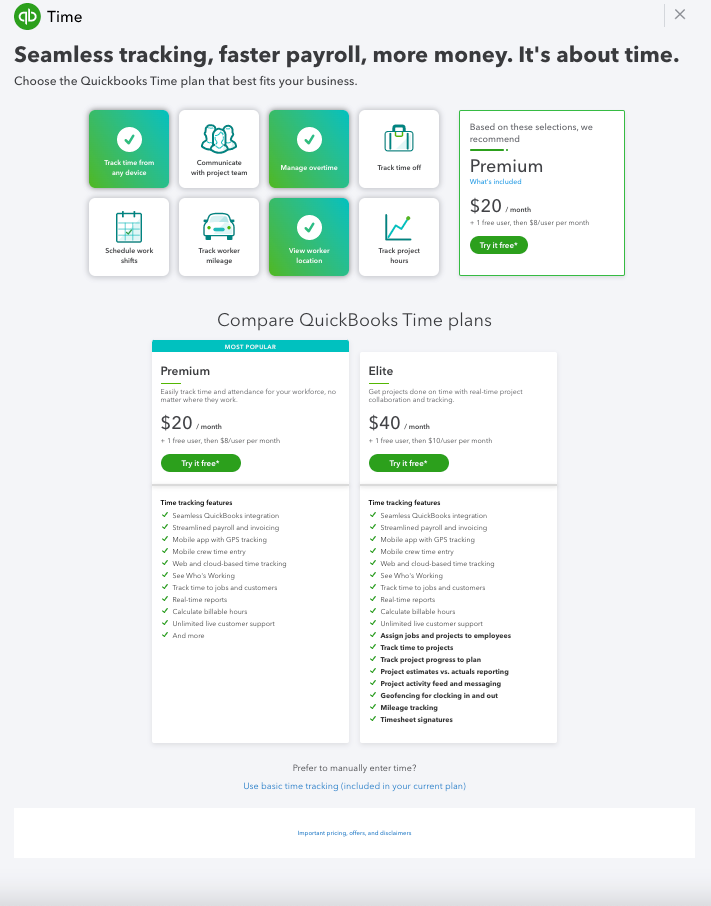 Just scroll down to the bottom of the screen and guess what you'll find…

Click that link!! Problem-solved!